AMD, in an official press release, confirmed the launch of the Naples lineup of processors in Q2 2017. The Naples was detailed during the Open Compute Summit.
Aimed at taking a bite out of the lucrative server market, these brand-new AMD CPUs are bound to worry Intel. With 64 cores, the AMD Naples blows the 44 core Intel Xeon processors out of the water, based on pure core count.
Over the past decade, Intel has held the lion's share of this market, capitalizing on the lack of competition to buffer its profits. However, Qualcomm's entry into the market has already caused a dip in the Intel revenue. Intel has relied on its range of Xeon and Xeon Phi to dominate the server market and bolster its revenue.
AMD's Naples is lined up to directly challenge the Intel processor offerings. Moreover, AMD has a steady record of featuring market-disrupting pricing. This makes the Naples one of the most awaited releases from an industry point-of-view. As AMD noted during its presentation (Video link), the data center industry has seen only incremental upgrades and rising prices over the past few years.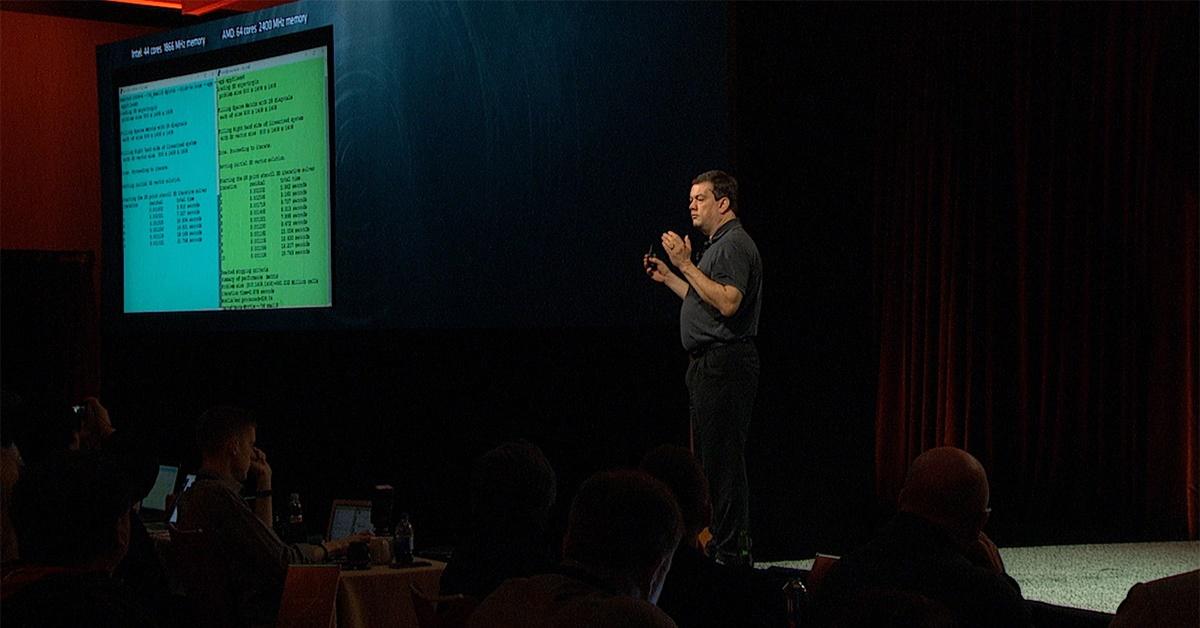 On the other hand, the Zen-based Naples CPU aims to offer competitive pricing, excellent performance, and astounding power efficiency. If the AMD Ryzen was any indicator, AMD seems to have dropped power utilization by a considerable margin. This bodes well for data centers, as a good chunk of their operating costs stems from energy consumption.
Technical Specifications for the AMD Naples:
32-core SoC (System on Chip) design, with two high-performance threads per core – totaling 64 cores.
8-channel memory support for each Naples CPU. A two-socket server will support up to 32 DIMMs on 16 memory channels (delivering a maximum of 4 terabytes of memory capacity).
Complete SoC design negates the need for a chipset, offering high-speed I/O that supports 128 lanes of PCIe™ 3.
AMD Infinity Fabric technology allows two Zen-core processors to integrate seamlessly.
Considering the fact that AMD's last successful server processors, the Opteron lineup, were released over a decade ago, industry professionals are still waiting to see the performance improvements and pricing that AMD brings with Naples.