We are at the end of September 2017. In the smartphone world that means one thing: The biggest smartphone battle of the year can officially begin. iPhone X vs. Samsung Galaxy S8. Which is better?
To answer this question, we will put side by side the latest and greatest Apple and Samsung smartphone flagships. In this article, we will compare their designs, displays, specifications, cameras, and battery life. So, get your comfortable position and be ready to find out which one is the right for you. Let the battle begin.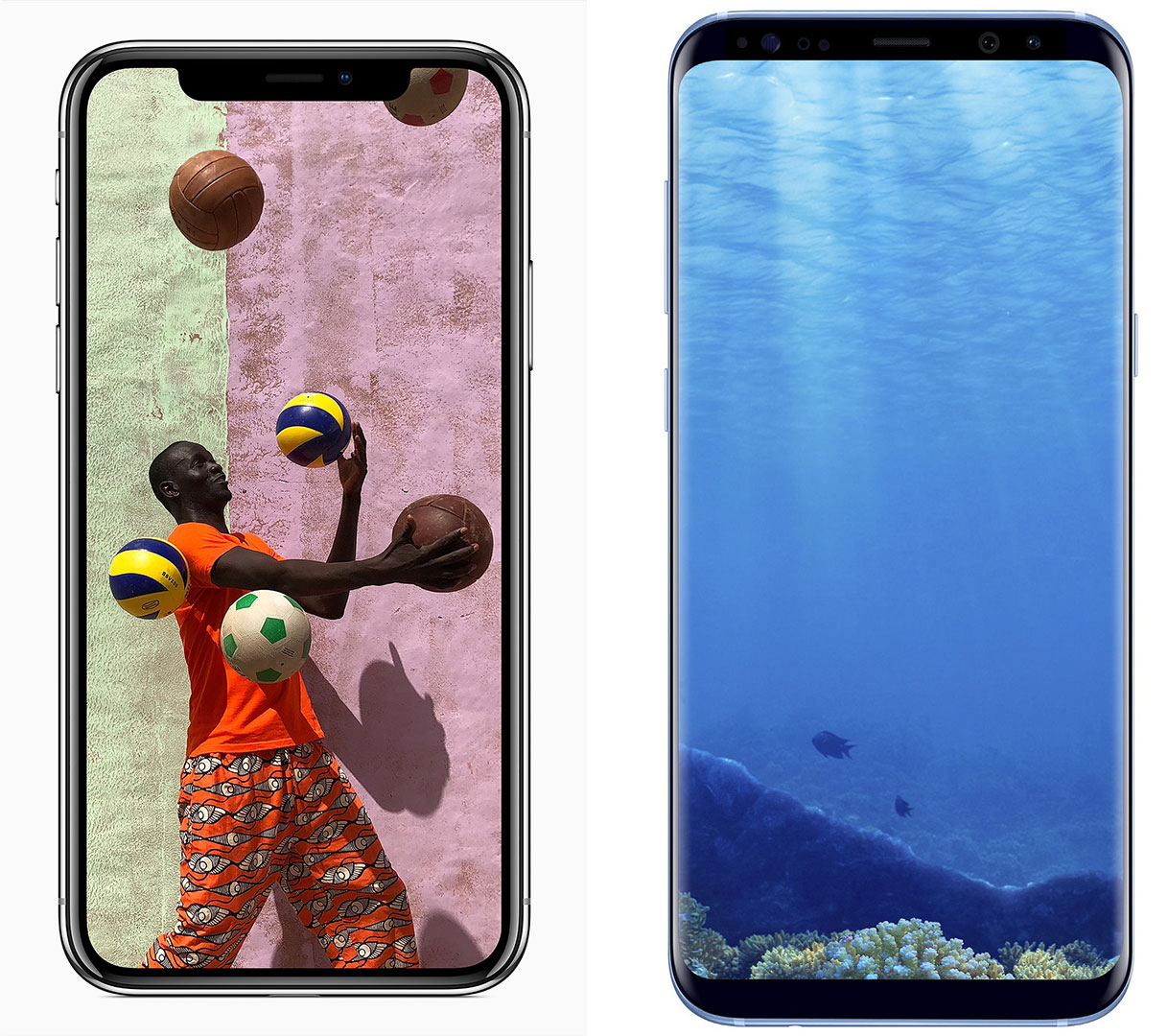 Size and Design
iPhone X and Samsung Galaxy S8 have a lot in common from a design perspective. Both phones are astonishing pieces of hardware. They have metal frames with glass fronts and backs. The other similarity are the bezel-less displays found on the both devices. However, the first thing in which they differentiate are the dimensions.
iPhone X Dimensions
6 mm tall
9 mm wide
7 mm thick
174 g weight
Samsung Galaxy S8 Dimensions
149 mm tall
68 mm wide
0 mm thick
155 g weight
As you can see, in dimensions, iPhone X is a smaller device. That may be treated as an advantage for some users that prefer more compact devices.
Front Design
If you look at the front of the iPhone, you will see that the only real bezel is that small "notch" at the top of the screen. There you will find all the sensors, as well as the front-facing camera. In the Galaxy S8 story, you can notice slim bezels below and above the screen. But, when we consider the curved side edges, the Galaxy has a slight advantage over the iPhone in the screen to body ratio. Galaxy S8 has an 84.26% screen to body ration, while the iPhone X has 81.49%.
Back Design
The backs of both devices are quite similar. The primary elements found there are the camera sensors and company logos. Samsung Galaxy S8 has a single-lens camera and a fingerprint scanner located on the back, while the iPhone X has a dual-lens camera with no fingerprint scanner.
Durability
Both, iPhone X and Galaxy S8 are highly durable devices. Samsung's flagship is IP68 certificated, meaning it can be submerged in a liquid up to 1.5 meters for 30 minutes. iPhone comes with a slightly lower IP67 rating. That makes it less durable than the S8, but it can still survive water splashes and even complete submersion, in the most scenarios.
Colors
The most noticeable visual difference between the smartphones are the colors. iPhone X comes only in a Silver and Space Gray variants. However, Galaxy S8 provides wider color variations, but you should know that not all of them are available everywhere in the world. It is available in Maple Gold, Arctic Silver, Coral Blue, Orchid  Gray, and Midnight Black.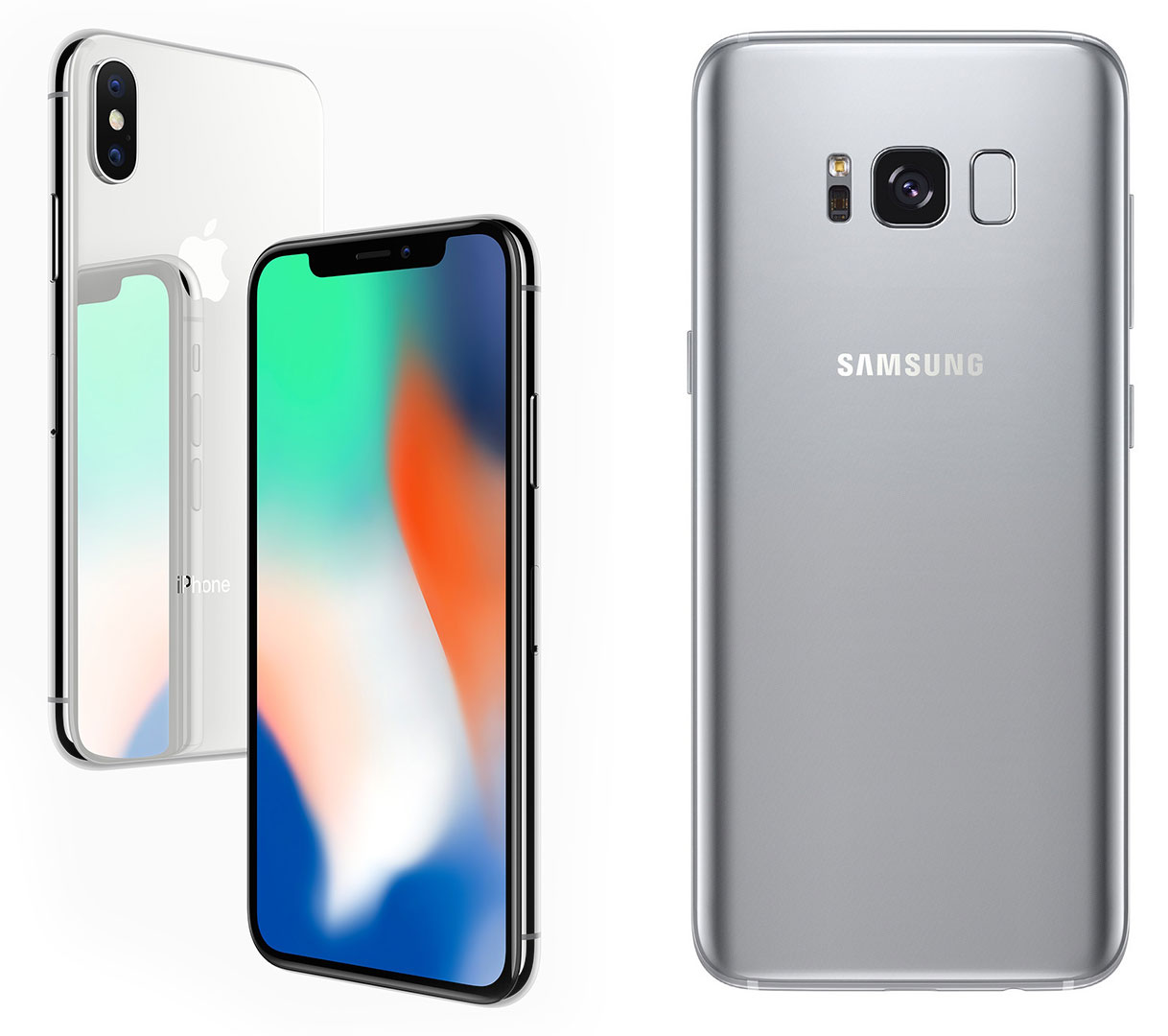 Display Technology and Resolution
Samsung Galaxy S8 and iPhone X both have OLED displays with a 5.8-inch size. Also, they both support HDR content and have curved corners. These are the similarities, now let's see the differences.
The most obvious contrast between these flagship displays is the curved-edge technology of Samsung versus the flat panel of Apple. And, if you ask me which one is better, I would say that it is totally up to your personal preference.
Display Resolution
The second biggest display difference is the resolution. iPhone comes with 1125x 2436 pixels per inch, which means, it has a 458-pixel-density screen. Samsung Galaxy S8 has 1440x 2960 pixels per inch, with a higher 570-pixel-per-inch density. These numbers show that Galaxy S8 has a sharper display than the one found on iPhone X.
Other Display Features
When we talk about the displays, we must mention the True Tone technology by Apple, which regulates the white balance depending on your environment. Additionally, iPhone X has 3D Touch, which recognizes different pressure levels, and lets you interact with the interface in a unique way.
Samsung S8 meanwhile uses its curved edges to implement some handy menus and shortcuts in the interface. The good thing here is that the Edge panel is highly customizable and you can easily adjust it to your personal needs.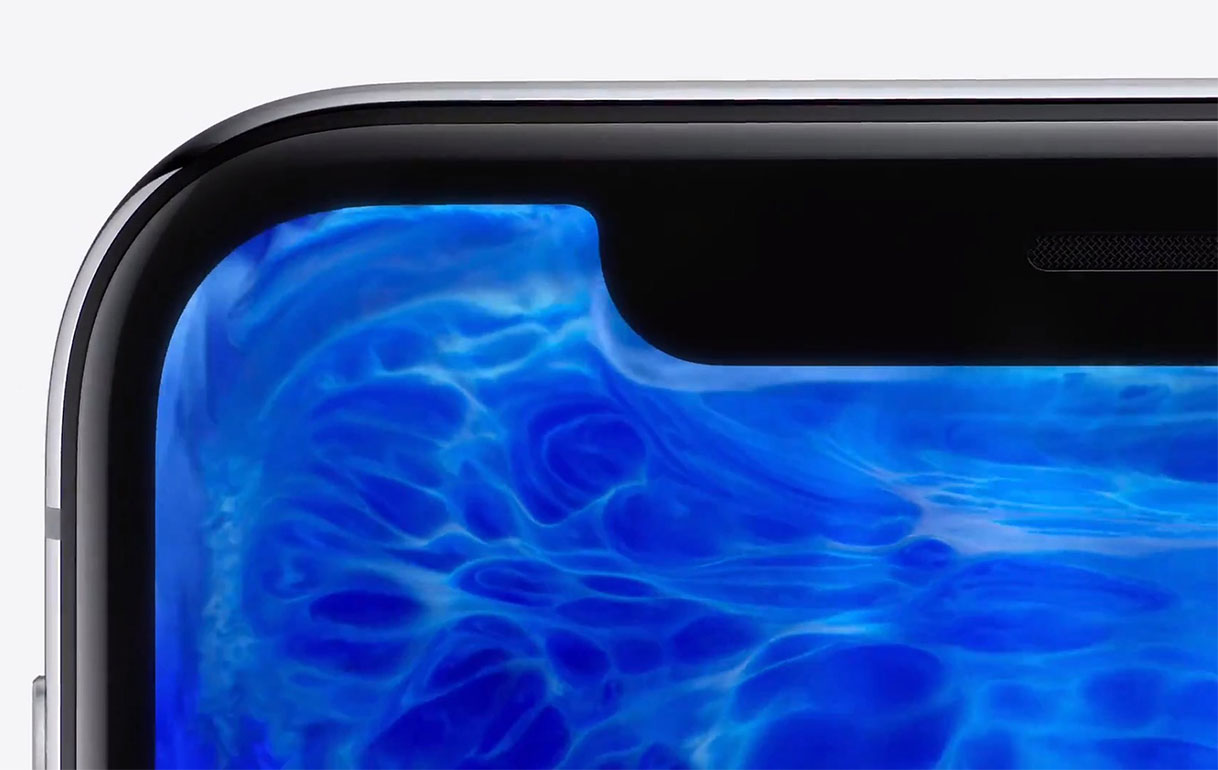 Power and Specifications
Spec-wise both devices offer the best from their world. iPhone X has the new A11 Bionic chipset while Samsung Galaxy S8 uses Snapdragon 835 or Exynos 8895 chipsets. Here are the lists with complete specifications.
iPhone X Specifications
12 MP with f1.8 aperture and Optical Image Stabilization (OIS) Rear camera, 7 MP Front camera
A11 Bionic Ship Processor
3 GB RAM
64 GB/256 GB Built-in storage
2716 mAh Battery
Fast charging, wireless charging
IOS 11 Operating system
$999 (64 GB), $1149 (256 GB) Price
Samsung Galaxy S8 Specifications
12 MP with f1.7 aperture and Optical Image Stabilization (OIS) Rear camera, 8 MP Front camera
Snapdragon 835 Octa-core 2.45 GHz/Exynos Octa-core 2.5 GHz Processor
4 GB RAM
64GB Built-in storage + micro SD card slot
3000 mAh Battery
Fast charging, wireless charging
Android 7.1.1 Nougat with TouchWiz Skin Operating system
$750 (64 GB) Price
On the next comparison table, you can see these two devices compared to the other flagships from the same companies, iPhone 8 and Samsung Galaxy Note 8.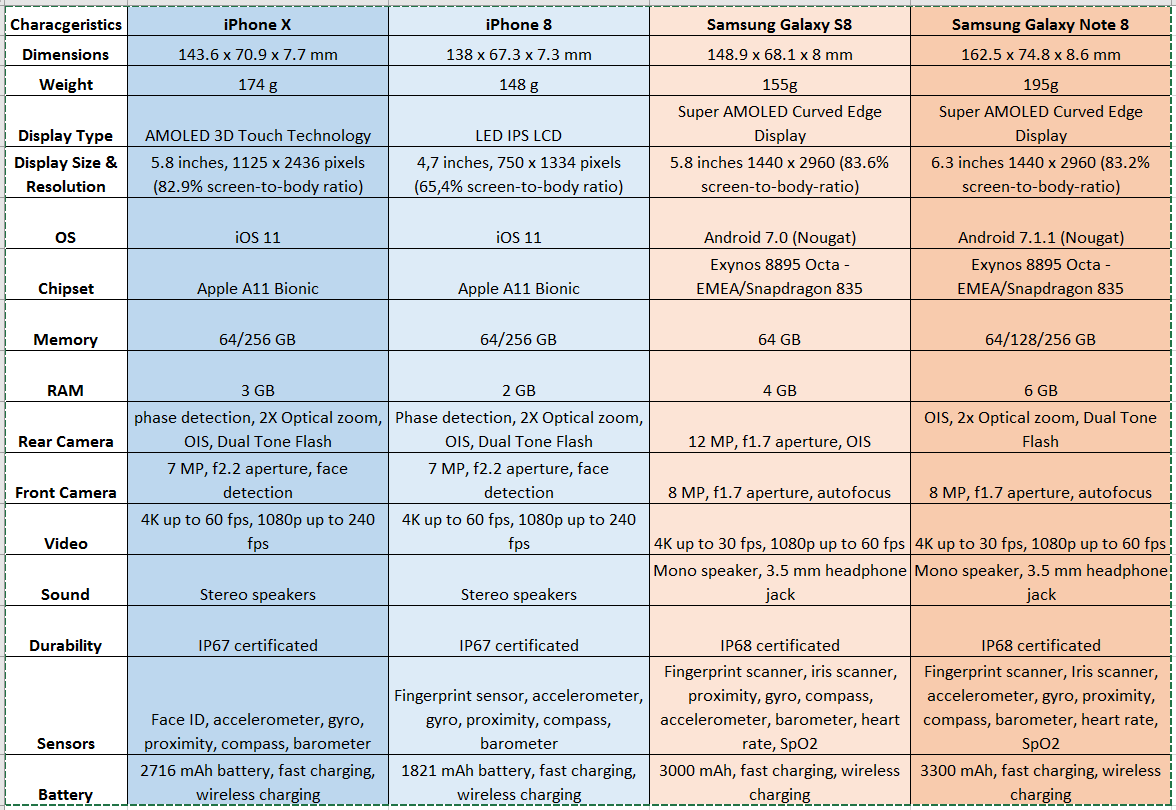 Benchmarks
For those of you who are interested in benchmark results, we gathered some interesting information. Let's start with the Performance Benchmark Geekbench 4.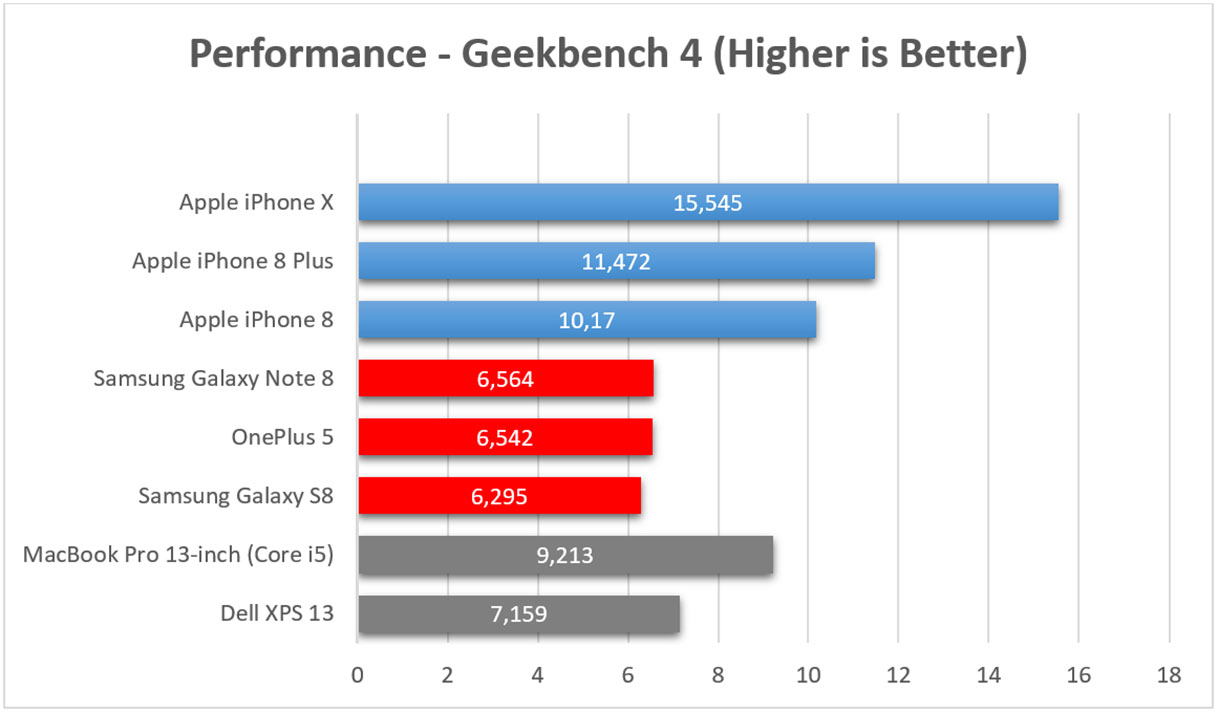 As you can see, iPhone X leaves behind all the latest smartphone flagships, as well as some laptops when it comes to CPU performance.
Next, we will take a look at the results of the Graphics Test 3Dmark IceStorm Unlimited.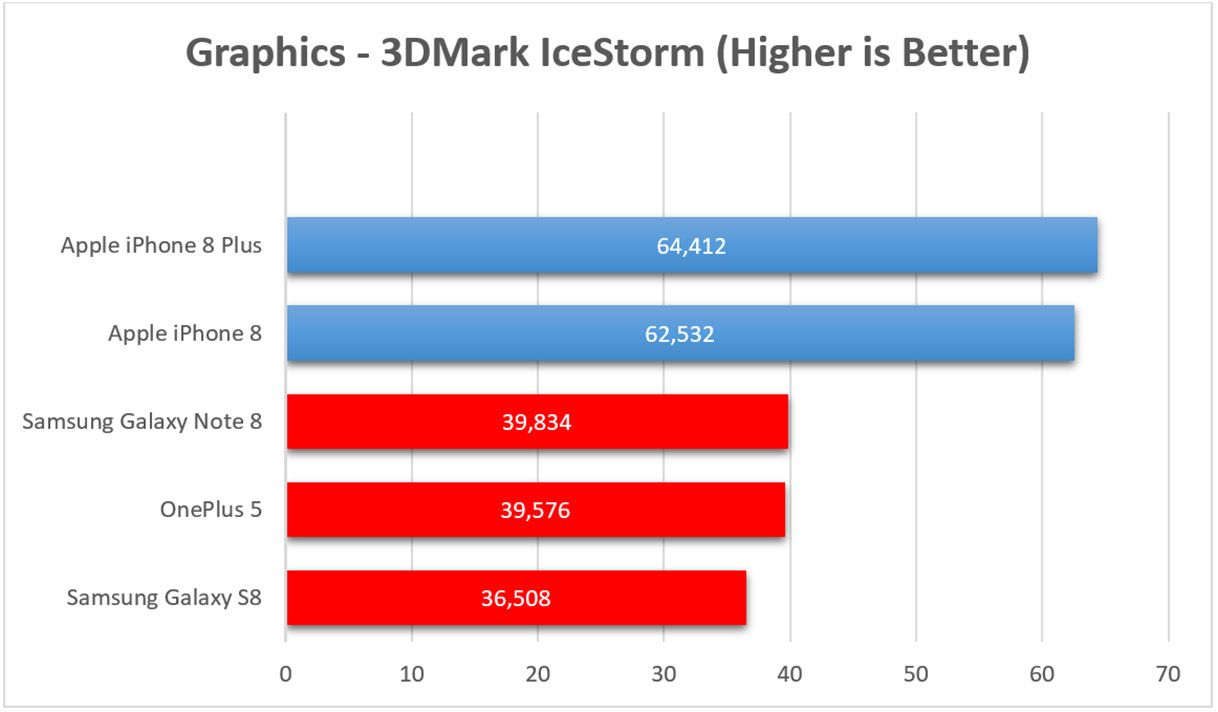 iPhone X results for this test as well as for the following ones are still not available. However, we will keep you updated as soon as we got the results. We expect that iPhone X will show better results than iPhone 8 and iPhone 8 Plus. As you can see, here dominates iPhone 8 Plus.
Now, let's see the results of the Video Rendering Tests.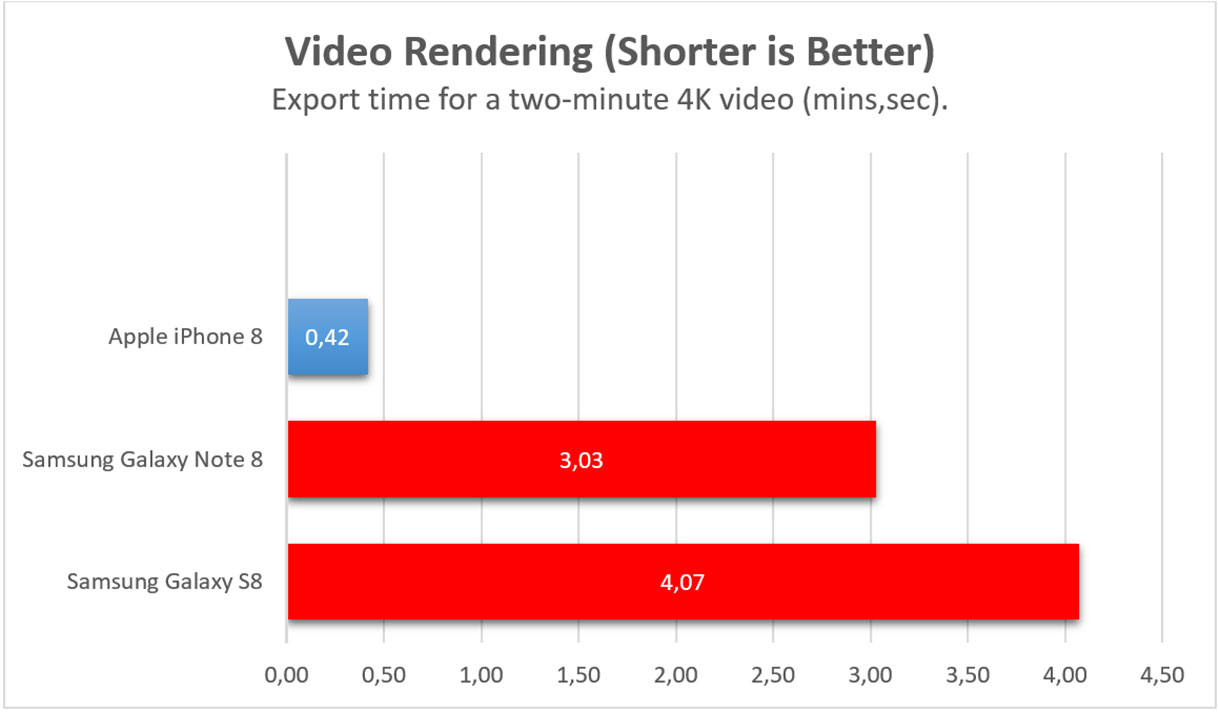 The results that we have on this test shows that iPhone 8 is faster than both Samsung Galaxy Note 8 and Samsung Galaxy S8 when it comes to the video rendering power.
There is not much difference in the next test, where we measure the time needed for opening one PDF document.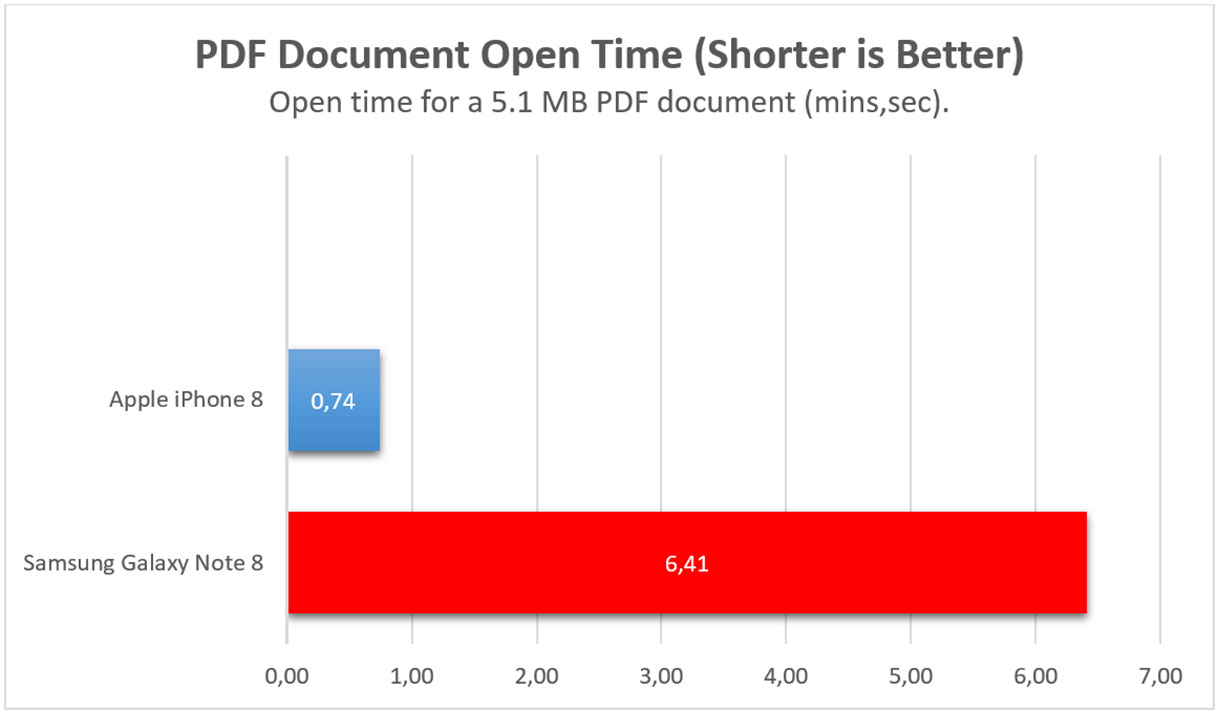 iPhone 8 is by far faster than the Samsung Galaxy Note 8. As the source for the benchmark results, we used www.tomsguide.com and browser.geekbench.com.
If you are not a tech person, these specs and benchmarks might not mean a lot to you. Long Story Short: Galaxy S8 shows slightly better specifications on the paper, which means is powerful than the iPhone X. However, iPhones are known that they never impress with numbers but are highly efficient when we take the benchmarks into consideration. Also, iPhones are very well performers if we see from an every-day-usage perspective.
Another thing worth mentioning is that these devices come with a different operating systems. Samsung Galaxy S8 runs Android Nougat, while the iPhone X runs iOS 11. Although these operating systems are most popular in today's smartphone market, they come with entirely different approaches. Android provides a high level of customization, while iOS has the finest app ecosystem.
Both iPhone X and Galaxy S8 are superior devices which brings the best from Android and iOS worlds respectively.
Cameras
One of the most important aspects for the majority of users, when it comes to buying a smartphone is the camera. So, let's see the functionalities that our rivals have to offer when it comes to photography.
iPhone X Camera
iPhone X this year has a 12 MP dual-lens camera, with an OIS and f1.8 aperture.
If you are not familiar what "f.18 aperture" is, it controls the quantity of light that can pass through the lens. A lower number means a higher level of light which is better for photography.
The iPhone X camera on paper may not seem like a huge upgrade from the iPhone 7 Plus camera, but it has a few new skills. Dual lens system allows you to create a bokeh effect by blurring the background of photos, which gives a professional look to your images.
The biggest upgrade comes in the video department. iPhone X can record 4K videos with up to 60fps. Also, it can record 1080p slow-motion videos at 240fps. Another feature worth mentioning here is the augmented reality (AR) feature. It opens up a whole world of opportunities for developers. They can use it for creating casual and simple AR games, as well as for complex virtual reality scientific apps.
Front camera of the iPhone has a 7 MP lens, which also can catch depth of field effects. Additionally, iPhone X has 3D face scanner which allows you to unlock it just by looking at it. Apple claims that this sensor is highly reliable, and can't be fooled by a picture of you, either by your twin.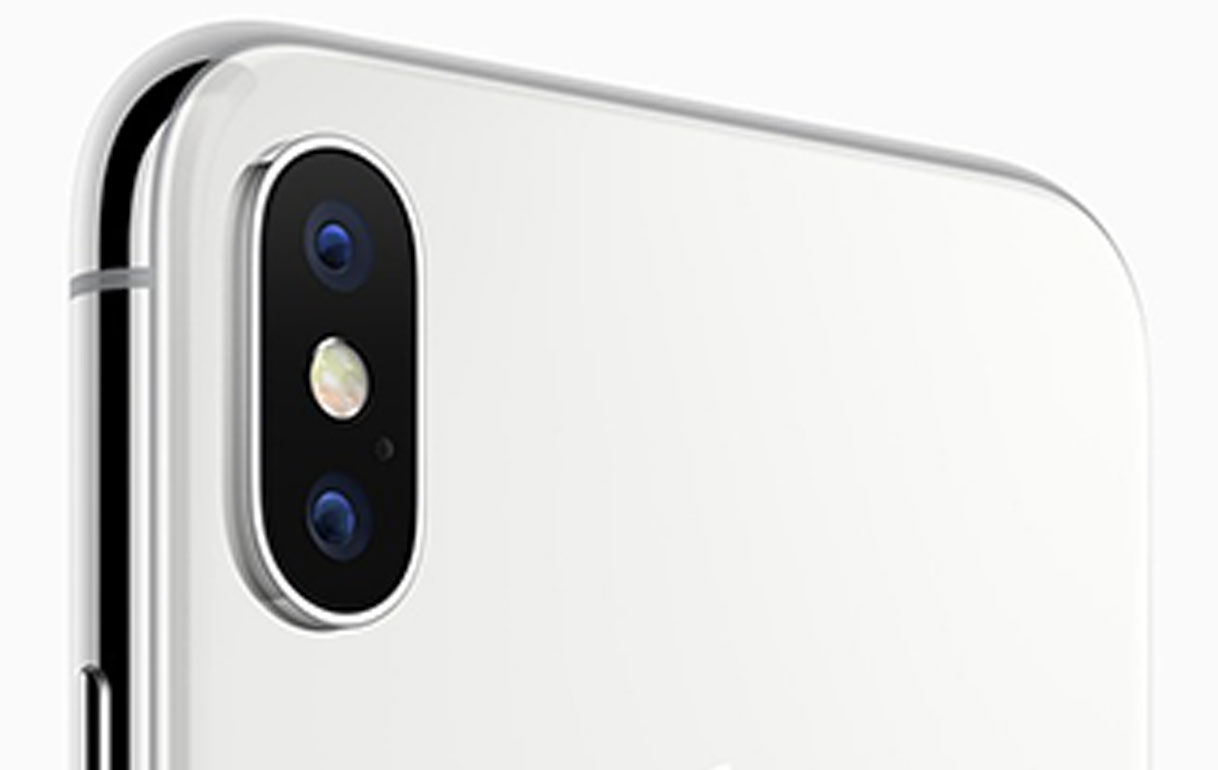 Samsung Galaxy S8 Camera
Samsung Galaxy S8 has 12 MP single-lens primary camera. It also includes OIS and f1.7 aperture. And, it is capable of taking detailed, high-quality photos.
In the video department, Galaxy S8 is capable of recording 4K videos only at 30fps and 1080p videos at 60fps. However, S8 has a slightly better 8 MP front-facing camera and a wide angle.
Galaxy S8 also has a face scanner which can be used as an unlock method. However, it is not accurate as Apple's one and can be easily fooled by an image.
However, if we talk about the unlock methods, you should keep in mind that Galaxy S8 still provides the good-old fingerprint scanner.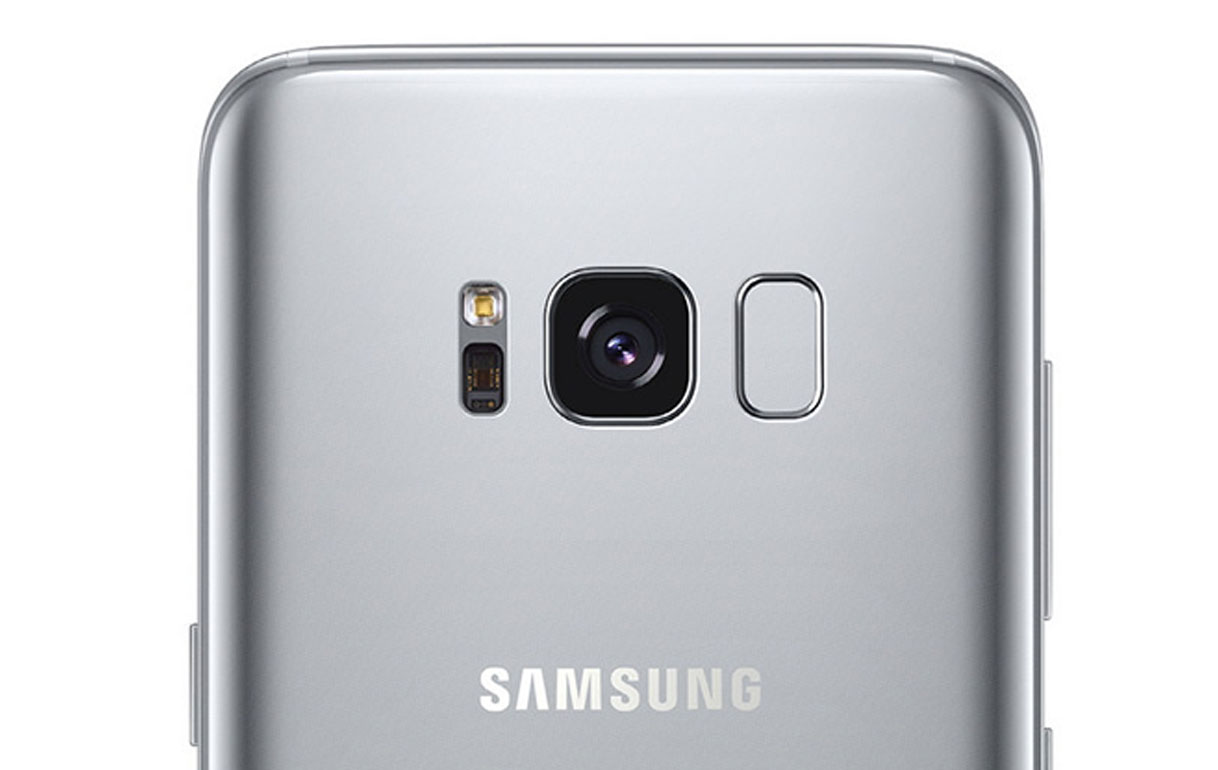 Battery Life
Galaxy S8 and iPhone X, both have similar battery life, with a slight advantage for the iPhone X. However, Galaxy S8 include an out-of-the-box fast charger while the iPhone doesn't, which puts them on the same level again.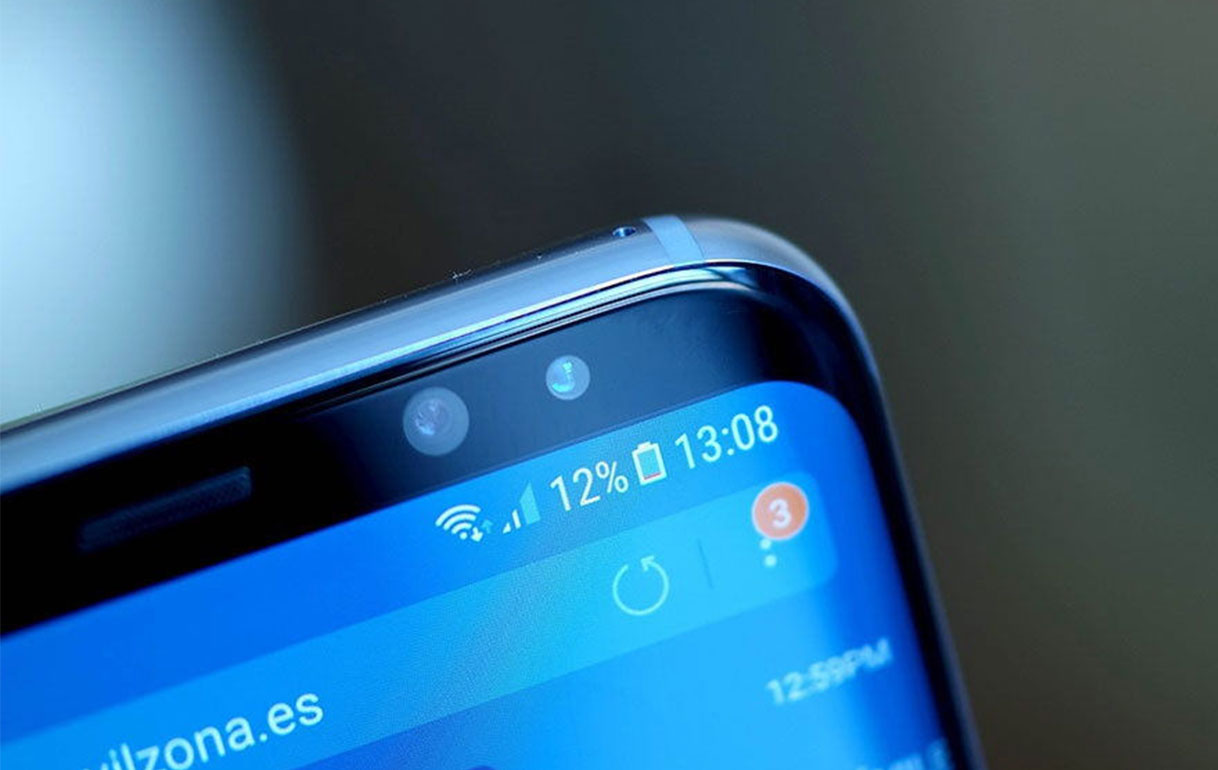 Wrap Up
iPhone X vs. Samsung Galaxy S8 is a battle closer than you might expect. Both devices have excellent specifications and built quality. Now after all these comparisons, is time to answer the question: Which is better? Samsung's 6-month-old Galaxy S8 or the brand new iPhone X?
Well, if you are looking for a simple answer, I would say Both!
There isn't a definite thing that will distinguish the one from the other as the better overall device. If you are with a limited budget, you like customization, and want to take underwater photos and videos, the one for you will be definitely Samsung Galaxy S8.
On the other hand, if you have no budget limitations, you are more into the iOS ecosystem and want wider and high-quality app environment, you should go for the iPhone X.
Which one you would choose, you will surely make the right choice. Feel free to share your thoughts which one you prefer, iPhone X or Samsung Galaxy S8.