A couple of Chinese websites and an unofficial Twitter account have supposedly revealed images of the much anticipated Samsung Galaxy Note 8.
Case (Screen Protector)
If these images are legit, Samsung has taken the infinity display design of the S8 and gone further with it. The minimal bezel on the top and bottom should make for an elegant phone design. Furthermore, the sides are clearly unhindered by any bezel whatsoever. This is good news for those who skipped the Samsung Galaxy S8 to wait for the Note.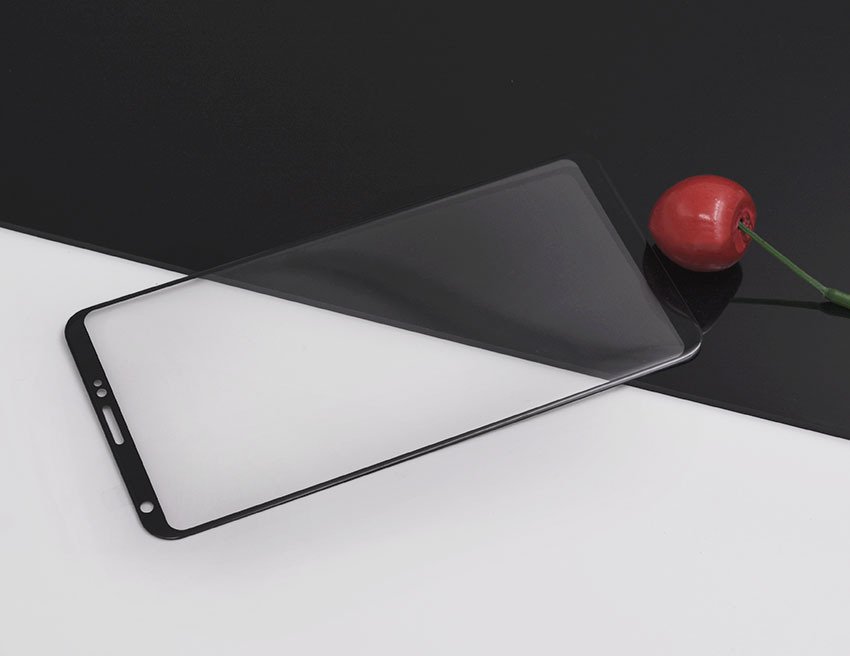 Samsung Galaxy Note 8 Back Image
This is where it gets interesting. There are two variations of the Samsung Galaxy Note 8, showing drastically different back designs. One image is of the phone itself, while the other was tweeted by a tech reviewer on Twitter, citing a popular phone case maker, Olixar, as his source. Leaks of the Samsung Galaxy Note 8's back provide valuable information about this device, if, the images are real.
Back #1
Again, I should reiterate – this particular image was posted on a Chinese website without a confirmed source – so take this information as you will.
As we all know, both Apple and Samsung have been tirelessly working to embed the fingerprint sensor into the display itself. Although the technology does exist, both companies were running into issues while trying to mass produce it. The absence of the fingerprint sensor from the back of the supposed Note 8 image could mean that Samsung has finally cracked it. Since Samsung places the fingerprint sensor at the back, this image could point to one of four things:
Samsung has shifted the fingerprint sensor location to another location on the device, or
these are images of an early prototype, without the sensor embedded in it, or
Samsung has finally managed to embed the sensor into the display, or
the image is simply fake.
If Samsung has managed to embed the sensor into the display before Apple has, the Galaxy Note 8 could steal considerable attention from the iPhone 8 launch. However, the track record of the website where the leak was found is unknown. We'll be on the lookout for more information and/or sources as they reveal themselves.
Back #2
On the other hand, a tweet from Marques Brownlee, a popular tech reviewer, tells a completely different story.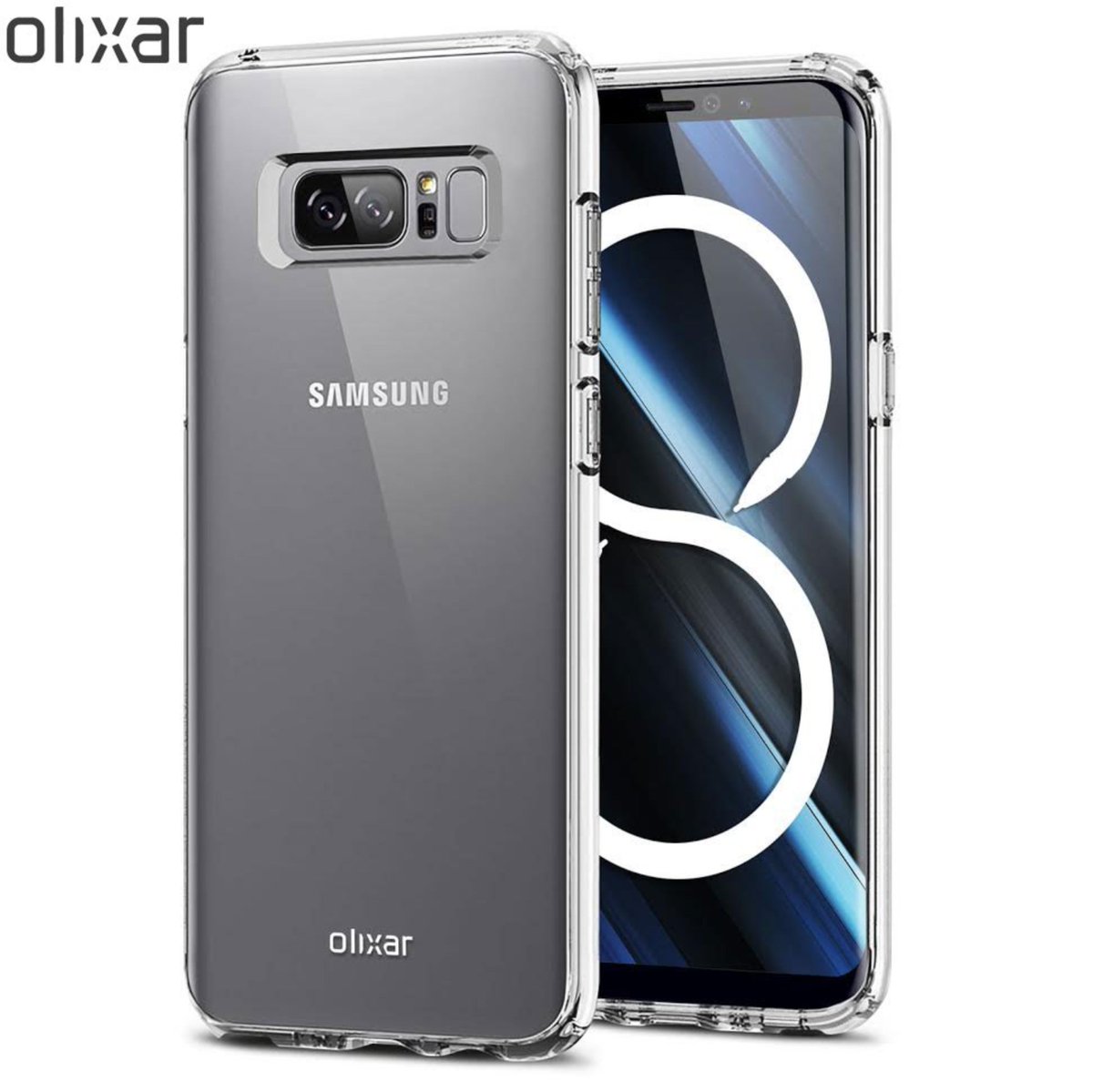 However, a quick look at the official @Olixar Twitter account yielded no confirmation.
This design shows the Note 8 housing the fingerprint sensor right next to the camera flash, which has ruffled a few feathers among Samsung fans. Although most of the back is hidden by the Olixar case, the dual camera in this image seems to be horizontal. As this is in direct contrast to the vertical design posted on the Chinese website, we're not sure what to believe.
Nonetheless, as the release date approaches, things should become clearer. We will be keeping our eyes peeled for any further developments.